Alright Alright....
theres was nothign else to do so yeah.. here are some of the pics that i took since thanksgiving... they were most of my favorites the onles i couldnt delete off my cam... there arnt that many because i had to download them to my other comp to be able and take more pics... alrighty here ya go..
My sister blowing her hardest haha... her 19th b-day 11-28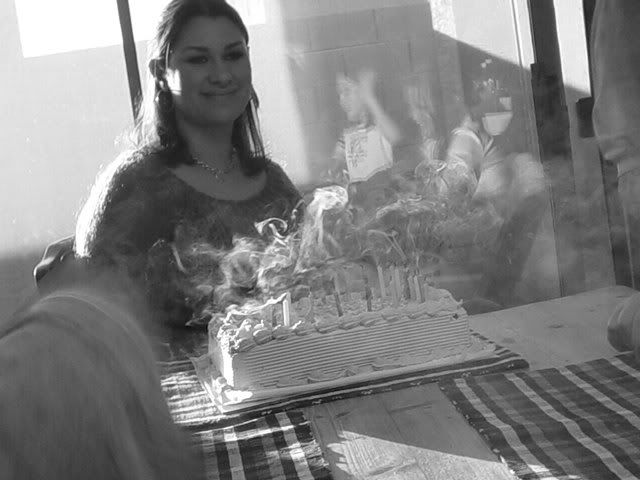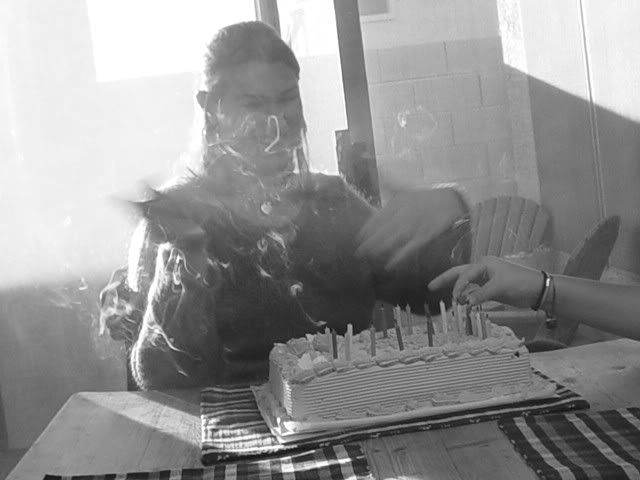 for the first 10 min since we picked up my sister from the airport.... it was the only time she was nice to me the hole weekend... but i managed to get some good pics of her.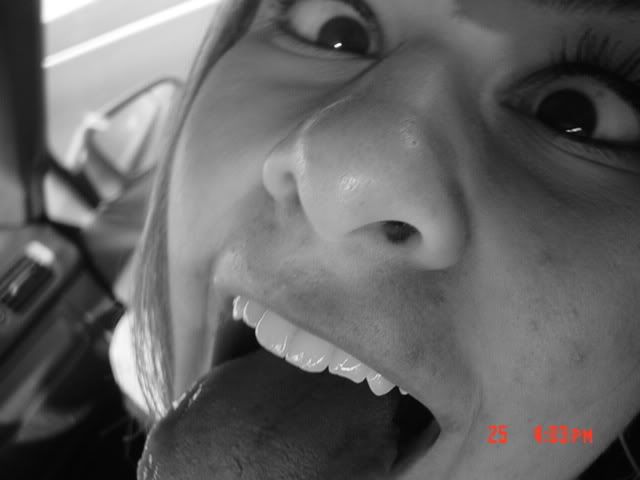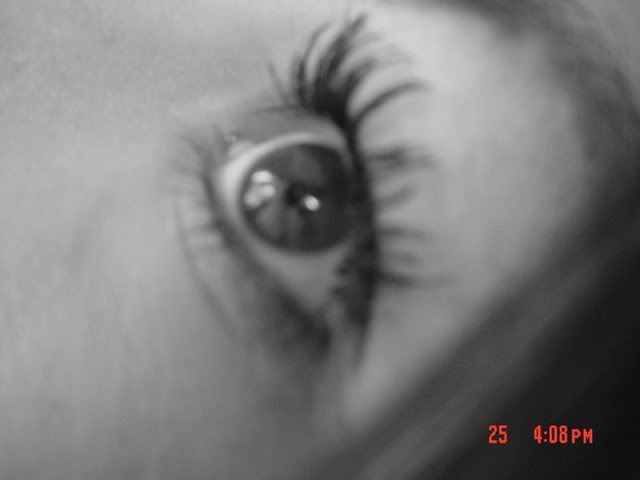 and i couldnt resist the beautiful sunset that night... thanksgiving day, we sat at home ( well at my aunts house ) watched home videos and feasted woot woot...
and this was the cake from my sisters birthday eh... im not a cake fan... but the middle was yummy... raspberry filling.. haha...
i managed to get a green candle yes score...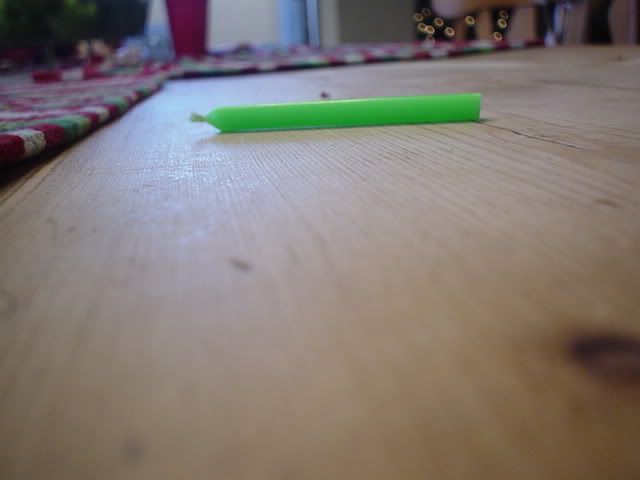 we went to dinner on the 27 for my sisters b-day... it was called Rustlers Rooste..... and this is what you see at the front entrance haha...
and yeah dont mind the dirty window... but another sky couldnt resist but this time it was the sunrise... around 7 in the morning going to school... on the 24th
and this is a CLASSIC haha... my cousin Justin playing a joke... wearing my sisters shirt... haha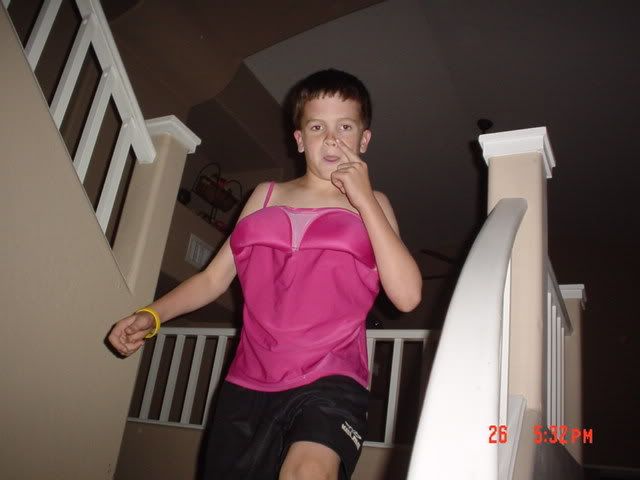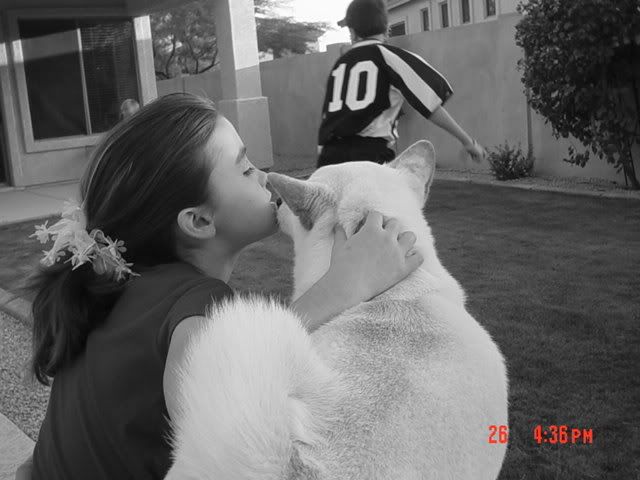 another CLASSIC - hrmmm... my aunt and uncle thanksgiving dinner... haha... what a pose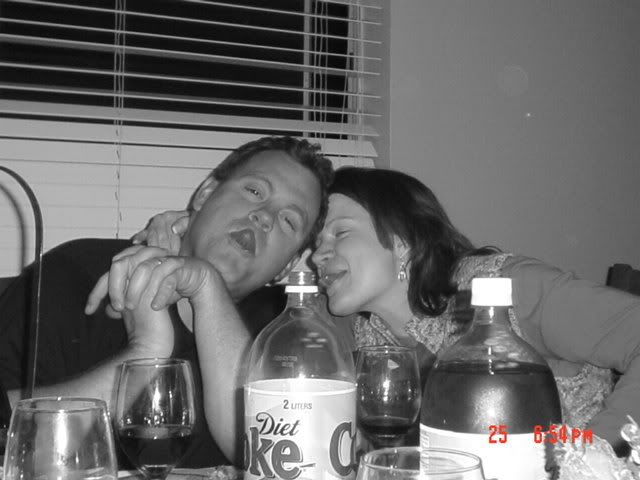 me mommy and grandma... =)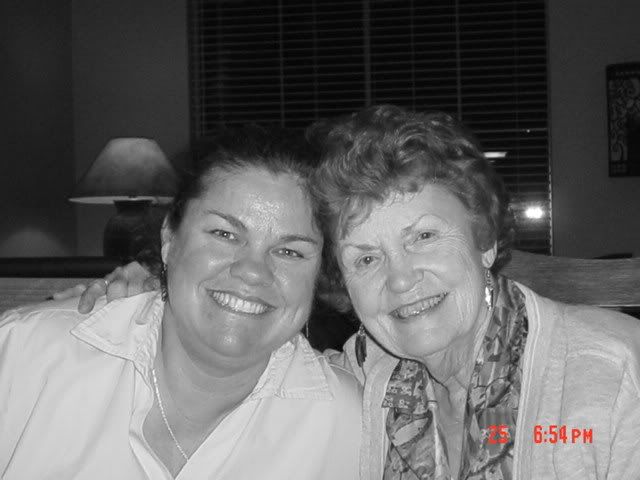 now he is what i call HOTT SEXXX!!! mmm... lol this is Brent in my moms night class haha.. oh boy oh boy... yeah and that day he made me put eyeliner on him hehe... it was fun!!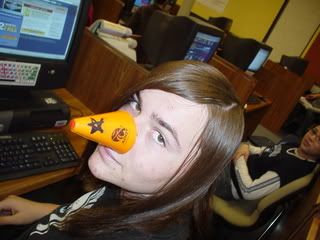 and me... heh... i dunno i kinda like it. do you?